Information

BENEFITS
• WeldEye compatibility: easy and exact production and quality management.
• 5 times faster than TIG welding
• Weld over 80 % more per day and save 50 % in labor and filler costs with WiseRoot+ (see calculation)
• Optimal welding penetration and shape in all positions
• No spatter, less after-work
• Stable, easy-to-handle process: welder's skills less critical
• Faster parameter changes with MatchLog during welding: more speed and productivity
• Double feeder option for higher productivity with less equipment
• Fewer deformations, less straightening work: Saves time
• Easy to keep welding parameters inside WPS requirements with exact arc voltage measurement
---
HIGH-QUALITY FROM THE ROOT TO THE TOP
This setup is customized specifically to meet all the needs of demanding pipe welding. Other key applications of the FastMig X Pipe include any welding tasks that require sheet welding from one side, such as pressure vessels, tanks, and heat exchangers. This setup can handle harsh weather conditions, including excessive heat, cold, salt, and dust. The high quality hardware is just the start. What truly makes the FastMig X Pipe setup a highly proficient system are its inbuilt special processes, welding programs and functions.
THE BEST ROOT WELDING YOU'VE EVER SEEN
Our calculations show that with the WiseRoot+ application you can weld over 80 % more every day, and save up to 50 % in labor and filler costs. WiseRoot+ is a customized MIG/MAG process for root welding without backing. The WiseRoot+ process is based on precise voltage measurement and current control. It enables root pass welding in all positions, including vertical downhill and welding with or without an air gap. The voltage detecting cable ensures that you get accurate information from the arc. Despite the incredible capabilities it is easy to use; only two parameter regulations are needed.
FASTER, BETTER WELDING, WITH A FOCUSED ARC
When welding process is stable and easy to handle, it has a positive effect on the weld quality. WiseFusion is a special process for synergic MIG/MAG and pulsed arc welding. It keeps the welding arc focused so that the arc density concentrates in a narrow area. It provides better penetration and faster travel speed. In addition to that, lower deformations in the welded material means less straightening work, saving time and money.
DOUBLE THE FLEXIBILITY
An amazing range of special processes, welding programs, and functions together with easy adjustability and upgradability allow for faster responses to changing needs. This means less waiting, less adjusting, and more profitable welding. It enables you to connect two, or even three, wire feeders so that changes can be made quickly to the welding process, to the settings, or the different types of filler wires. Never let your equipment determine what you can or can't do.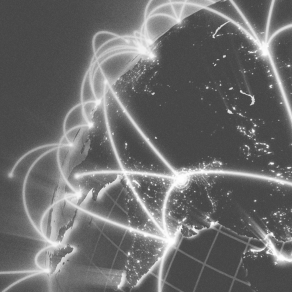 MATCHING HIGH PRODUCT QUALITY WITH SUPERIOR SERVICE
FastMig X is fully compatible with the world's most comprehensive welding management software, WeldEye. Among other things, it monitors compliance to the WPS, ensures that welders have appropriate qualifications, and collects quality documentation. The Kemppi worldwide service network also ensures immediate support and consultation. Weld more, produce more, and profit more with the FastMig X.



DOWNLOAD BROCHURE
KEY BENEFITS
CONVENIENT BUILD
Due to absence of mains voltage power cables or control cable
WIDE CONNECTIVITY
As LT250 can be powered from most DC welding power sources that provide a minimum of 40 V pole voltage
POWER OF MANY
As multiple MasterTig LT 250 units can be powered from a single welding power source
KEY APPLICATIONS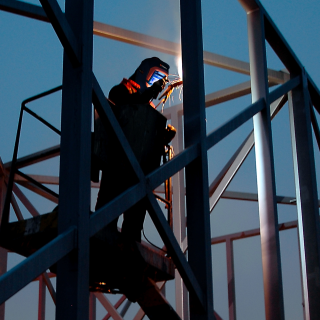 CONSTRUCTION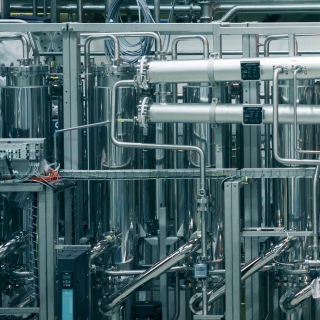 PROCESS PIPELINES